In the video titled "Dedikodu" (Gossip) in chapter 5, we tried to demonstrate the use of indefinite past tense.
The tense called indefinite past tense in Turkish is one of the most challenging topics for foreigners learning Turkish.
In grammar, past tenses conjugated with the suffix -DI are called "belirli" (definite),"-di'li" (with -di) or "görülen (seen) past tense while those conjugated with the suffix -mIş are called "belirsiz" (indefinite), "-miş'li" (with -miş) or "duyulan, (heard) past tenses. In this article, I will use the terms "belirli" and "belirsiz" for these tenses to avoid confusion.
In Turkish, teaching past tense usually begins with the definite past tense. Students learn to use this tense while describing the events or situations they experienced or witnessed in the past; however when they start to learn indefinite past tense, they frequently have difficulty in distinguishing these two tenses which is perfectly normal.
The most common reason behind this difficulty students experience is the absence of such a construction in their mother tongue.
Association with the mother tongue is one of the most frequently used methods students resort to when learning another language.
In grammar, according to the theories based on behavioral psychology, an individual's behavior developed while learning a second language stems from preconceived behaviors employed while learning the mother tongue. Therefore, people are inclined to learn the structures of the foreign language by comparing to those in their mother tongue. The similarities between the second language and the mother tongue facilitate the learning of the former while the dissimilarities make the process more difficult. 1
Students of Turkish, too, face the same challenge when studying the past tense constructions. The absence of a similar structure in their mother tongue causes the students to experience difficulty in learning the definite past tense.
Did you see? Did you hear?
Based on experience, I can say that the reason behind this challenge in learning and teaching past tense constructions is not structural, but rather a contextual one. Students usually make mistakes because of the difficulty in differentiating the contexts after learning both past tense structures.
In reality, the basic difference between these two tenses, as their names suggest, comes from the fact that events are conveyed as either witnessed or heard from another source.
To better comprehend the subject, it might be beneficial to learn in which context indefinite past tense is used. The contexts used for each past tense can be summarized as follows:
* Definite past tense context:
Something happened, I saw or witnessed it. Now I'm telling you.
This tense, as we learned before, is used for actions the subject performed or witnessed. In narratives with this tense, the definitive tone makes the listener to believe the actions are actually performed.
* Indefinite past tense contexts:
Something happened, I didn't see it, I wasn't there. I've heard it from someone or somewhere else, and now I'm telling you.
Something happened or I did something, but I can't remember it, I didn't do it intentionally. I realized it later.
I'm telling a story or a joke.
By looking at these contexts, we can say that indefinite past tense is basically used for situations the subject did not witness or realize.
Therefore, gossip dialogues are one of the best context examples that illustrate indefinite past tense. In the video, you can see the actors talking in indefinite past tense throughout the dialogue.
Who Did What?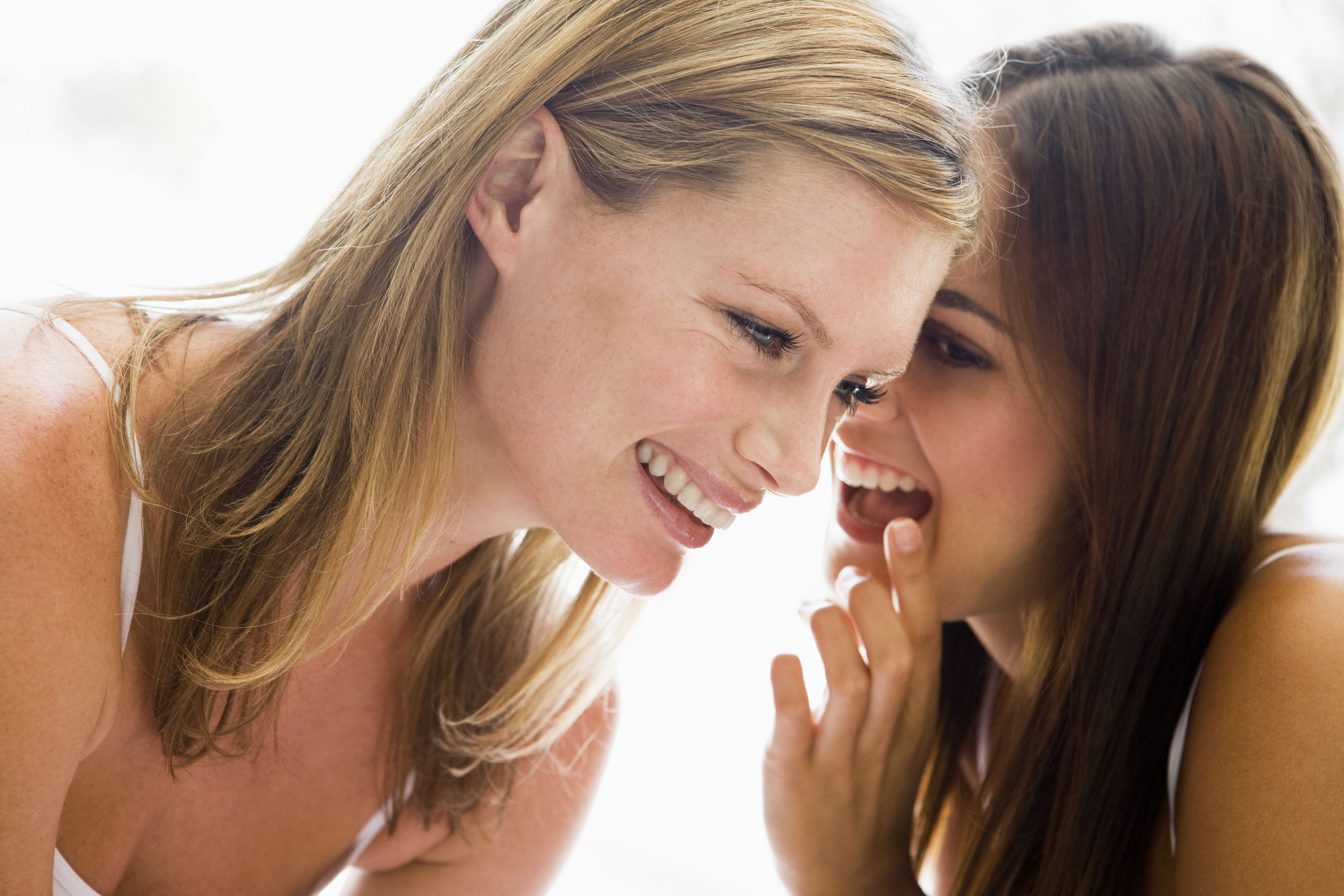 In Turkish, the word "dedikodu" is a combination of two words "demek" (to say) and "koymak" (to put). In other words, someone says something to another, that other person adds something to the narrative and tells others.
Since gossip is about telling a heard event or a situation – through a bush telegraph – indefinite past tense is used for such dialogues. Hence both teller and listener know the narrative is based on speculation and there is a possibility that it's not true.
Murat'la Gamze ayrılıyorlarmış. (Murat and Gamze are breaking up),
Onlar bu ev için çok para harcamışlar. (They spent too much money on this house,…)
If the same story is told with definite past tense, then the listener's perception changes and believes the tale to be true and the teller witnessed the event. As you can see, the use of these tenses creates a significant change in the perception, and therefore using them in correct context is important in terms of communication.
Fairy tales, jokes or myths are usually told in indefinite past tense. Use of this tense, especially in fairy tales is in fact an indicator of them being fabricated and happened at an indefinite time. Traditional Turkish folk tales start with "Bir varmış bir yokmuş" (Once upon a time) and the narration continues with the same tense.
Bir varmış, bir yokmuş. Çok güzel bir prenses varmış. (Once upon a time, there was a beautiful princess,…)
In jokes and myths on the other hand, both indefinite past tense and present tense can be used.
Hoca bir gün komşusuna gider. (Hodja one day goes to his neighbor),
Mecnun aşkından çöllere düşer. (Majnun takes the deserts because of his love.)
Another context might be telling an event or situation that was not realized before. For instance "Çok büyümüşsün" (You've grown so much.) implies that the subject realized an action much later, or "Bu soruyu yanlış yapmışım." (I've made a mistake at this question.) indicates that the subject unintentionally performed an act and again realized it later.
I believe the most effective method that could facilitate learning these tenses is use of texts appropriate to the context. Of course it would be ideal to first learn, and then use these in practice. Initial uses are bound to be incorrect. Some students find it easier not to use these structures they think are difficult instead of making mistakes. But I believe trying and making mistakes is more educational than never trying. Bearing in mind that it is impossible to learn a language without ever making a mistake, I strongly suggest that you use each and every construction you learn immediately in your daily life.
"No matter how many mistakes you make or how slow you progress, you're still way ahead of everyone who isn't trying" Tony Robbins
Good luck!
Ayşin Önder
All rights reserved.          
This text or any portion thereof may not be copied without prior written consent.
References
http://dergipark.gov.tr/download/article-file/50028
http://www.tdk.gov.tr/images/css/TDD/2005s646/2005_646_12_D_ZENGIN.pdf